David Cutbirth - Director of Operations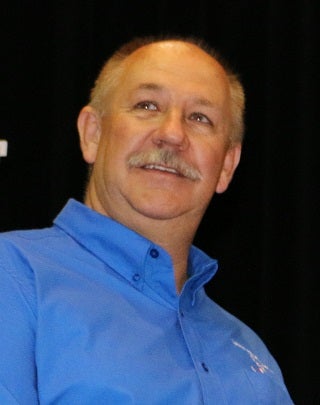 David oversees all the operations  of Carbon Power and Light. Our main office is located in Saratoga, WY with two outposts, one in Rock River and the other just west of Laramie. The Journeyman Lineman in Laramie is Kirby Larson, and Apprentices Cory Juhnke and Casey Renner. The Laramie Foreman is Gabe Torres. Rock River has Journeyman Lineman Skip Voss, and the Rock River Foreman is Perry Davidson. The office in Saratoga is home to the Foreman, Tom Westring, Journeyman Linemen Matt Love, Nick Cary, Trevor Larson, and  Matt Drake. Apprentice Lineman, Peter Bennett. Finally, our Meter Tech/Journeyman Lineman is Josh Saier.
Erika Koenig - Director of Office Services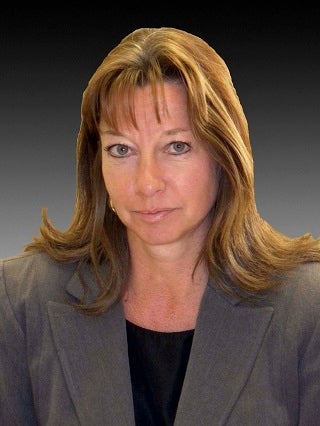 Erika oversees the front office activity, taking care of daily interactions with Member-Owners either coming in to the office or calling in to the office. Erika takes care of the accounting and financial activities for Carbon. She has two fine ladies working with her, tending to Member Owners. Stephanie Patterson is the Customer Accounts Clerk, and Ashley Fluty is the Billing Clerk. The fine folks in Office Services work hard to provide top rate interactions with all the Member-Owners of Carbon Power and Light.
Jim Beckmann - Director of Engineering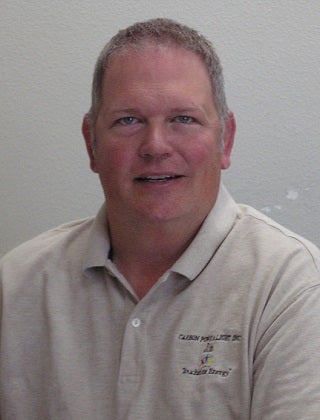 Jim oversees the Engineering department as well as IT. He came to Carbon as a Staking Engineer, and was promoted to Director of Engineering when our former director took on the role of General Manager. Jim has two Engineering Technicians; Jim McKinney and Patrick McLinskey, our Work Order/Payroll Clerk Tiffany Moore (she keeps Engineering running in the right direction) and our IT staff of one, Cindy Hamilton.
Joe Parrie - Director of Member Services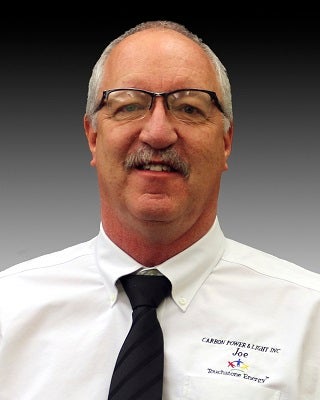 Joe is the entire Member Services department. He installs and repairs Satellite Internet systems, sells a variety of Energy Efficient items (seen on the Member Services page), he is our communication liason, and just about anything requiring audio/video talents Joe is the man! He also performs Energy Audits for any Member-Owner who requests one, as well as helps address any high bill complaints that could be suspect of Energy Vampires in your home!